After a few days of "just the five of us" at a campground, we headed out to my husband's cousin's dairy farm for a family reunion.
I like farms. Visiting them anyway. I can't say I'd ever be up to running one... but they sure are fun to visit, especially if you're a kid. The huge barn was set up with tables and a big spread of food put out. After a delicious roast beef lunch, the kids jumped on a trampoline, played in the slid-n-slid, checked out the cows, squirted water guns filled with ice water at other, played "Can-Jam" and rode the horses. I did not take very many pictures, because I was busy eating and yapping and enjoying myself. But I did get the camera out when the kids took turn riding the horses.
Maddie was very interested in the horses but too afraid to actually ride them. Maybe next time. Eden however did not hesitate to jump on "Princess" with her cousin and go for a trot.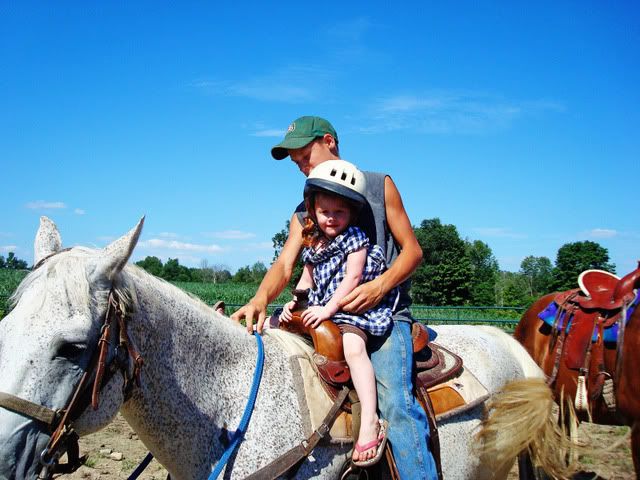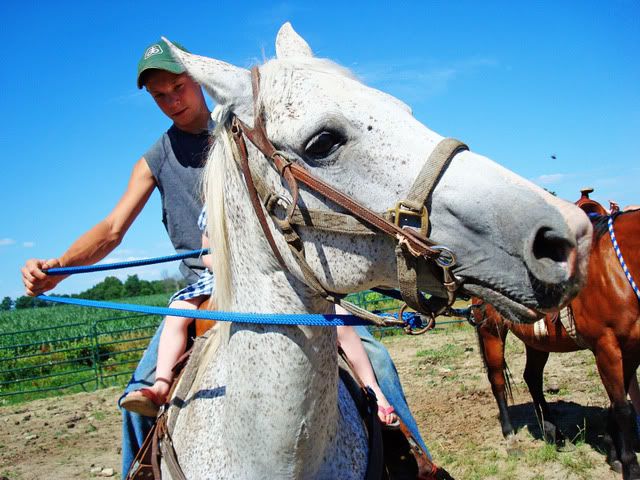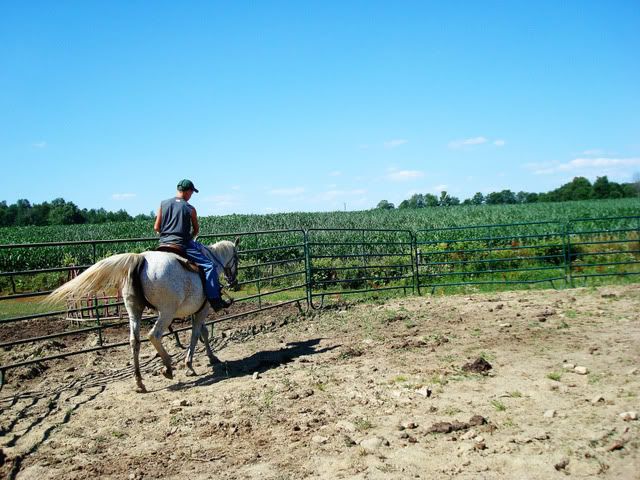 My nephew, Eli riding with Grandpa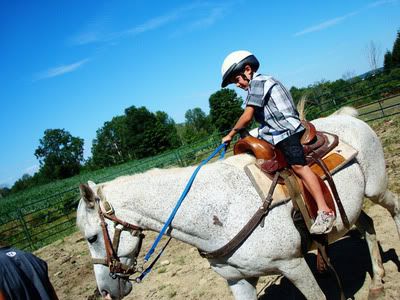 My nephew, Isaac, riding, even with a very badly broken arm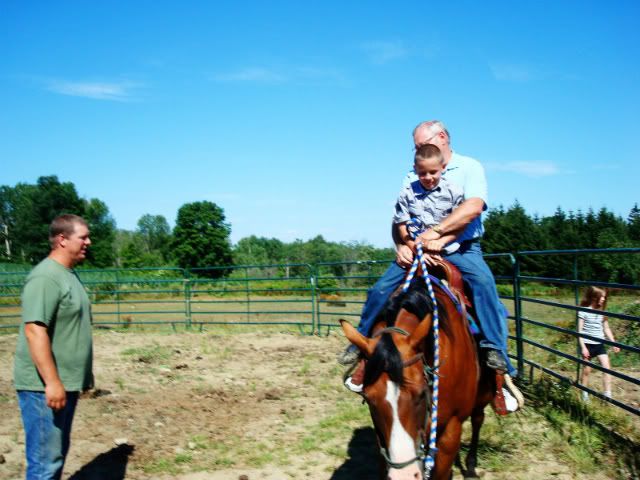 Jack, the big tough guy, was too afraid to ride solo
Sure you don't want to ride, Maddie?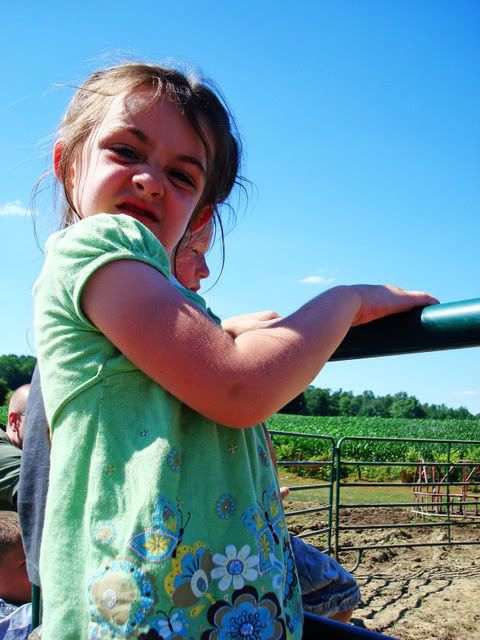 Yeah I'm sure!
Love,