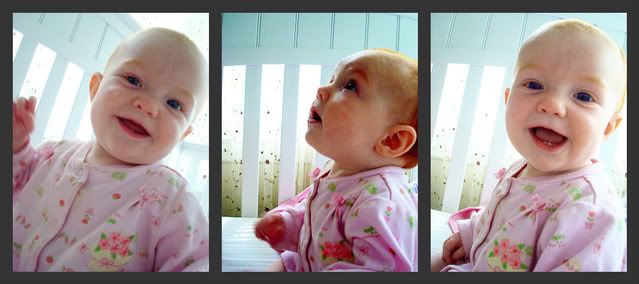 A few days shy of 9 months old.
Crawls, rolls, scoots. Says "da da da da da da" and a funny little growling noise. Wants no binkie, no bottle, no cupie. Only mama. Likes pears, apple sauce and cereal. 6 teeth. Oddles of rolls and squishy softness. 16 lbs. Loves playing in the bath and wading pool. Loves people! Any people... oh if only people would look at her and play with her all day she'd smile all day long. But when the people go away, she's sad.
She's my baby. But she's getting big awfully fast!
Love,