Merry (day after!) Christmas!!! We had a very nice holiday... sweet service at chruch, a wonderful gathering of family (pretty soon we'll need to rent a banquet hall, I tell ya!) and just a fun relaxing day. I may have another post coming with more on our personal celebration of Jesus' birthday but today I wanted to share about a church ladies' fellowship. I really have one major reason for sharing... many of my friends are also in the ministry and we are ALWAYS looking for ideas to incorporate for our own churches!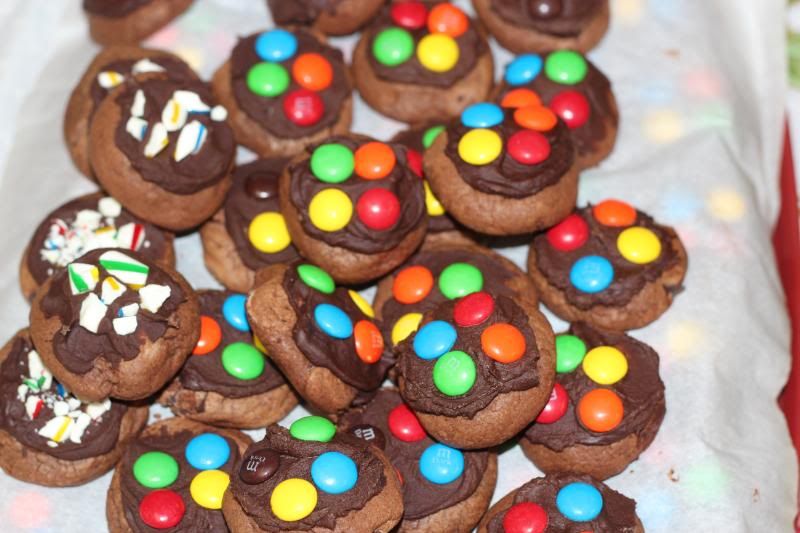 This flyer/poster was printed on festive paper.
For refreshemtns, the ladies brought their "specialties" so we ended up with a sausage roll, spinach roll, a few different cheese dips and other similar goodies, along with a couple different varieties of coffee and fancy creamers. I love love love flavored creamers. =)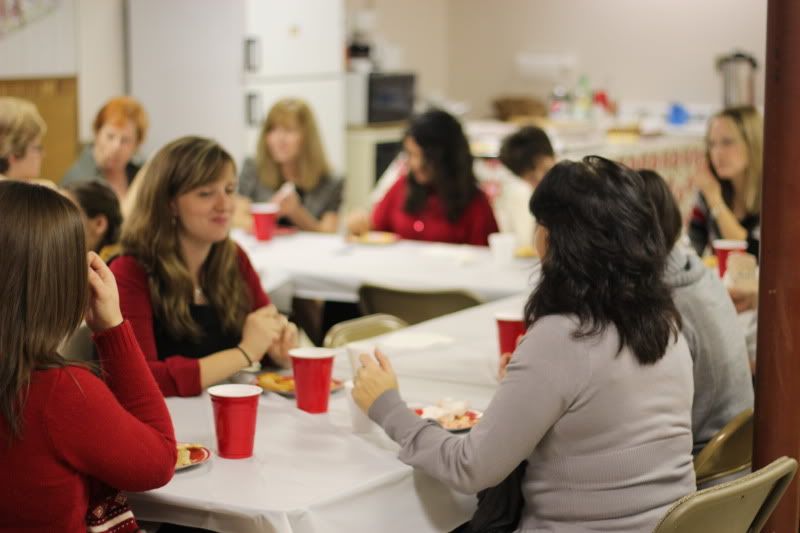 We ate our snacks, and then I had a very short devotional. I won't include the entire thing but my theme was "Chilled but Filled". The basic idea was it's a cold, stressful, somtimes difficult time of year and if we don't avoid it on purpose, we'll be filled with many negative things. But with Christ's help we can be filled with a some wonderful things. Several Scripture verses contain the phrase "filled with" and it's a fun Bible study to do. I particulary liked the vereses dealing with being filled with "wonder and amazement" and "joy and peace". Of course, the way to ensure being "chilled but filled" with the good stuff and not the bad stuff is keep our personal devotional time with the Lord a priority, especially during a time to celebrate His birth, and by doing for others, which is part of why we gave a portion of the cookies from the exchange away (see flyer).
I gave each lady a little momento pertaining to the devotional theme. These pockets made from scrapbooking paper contain a hot cocoa packet and a chocolate dipped peppermint stir stick.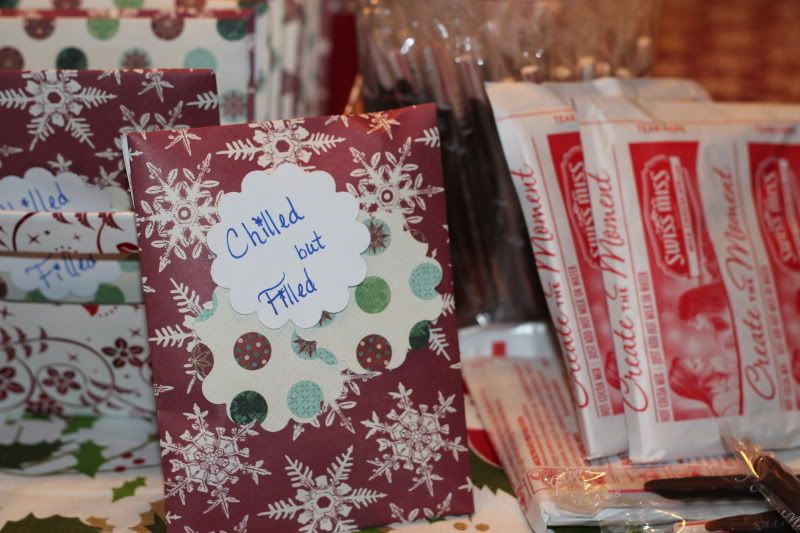 Next was a simple game. I had several gifts wrapped mulitple times (varying from 3 times to about 10). I stood by a CD player with Christmas songs playing while the ladies passed the gifts around in a circle. When the music stopped, whoever was holding a gift carefully unwrapped ONE layer of wrapping paper. If they revealed the box itself, they won the gift. If they revealed another layer of wrapping, the present stayed in rotation. It was fun and rawdy! The gifts were: several sets of inexpensive Christmas pot holders, a beautiful christmas candle (the kind with a reflective finish on the inside- LOVE those!), and a cute cookie platter.
At that point, we did the exchange. Everyone gets their empty tray/platter and we walk around the table, each taking the same amount of cookies until they are all gone. No picking and choosin' - we all leave with the same variety/quanitiy, and no hurt feelings. Of course, this year, we first made little goody boxes of cookies for a short list of people we thought needed some extra holiday cheer. Volunteers delivered the cookies with a beautiful Christmas card that all the ladies had signed.
I think it was fun and it wasn't a ton of work for just one person either. I am no great party planning myself but I know it's helpful to me when other share the details of their own events so hopefully, I gave you enough info to be useful!
Looking forward to another year to serve the King of Kings! ♥
Love,